The Severna Park Voice for Inn Significant
To read the article online, click here.
For the record, the promo photo was taken by my daughter, Ellie Verni.
The Star-Democrat for Inn Significant

March 2017
Two years after receiving the horrifying news of her husband Gil's death, Milly Foster continues to struggle to find her way out of a state of depression. As a last-ditch effort and means of intervention, Milly's parents convince her to run their successful Inn during their absence as they help a friend establish a new bed and breakfast in Ireland. Milly reluctantly agrees; when she arrives at the picturesque, waterfront Inn Significant, her colleague, John, discovers a journal written by her deceased grandmother that contains a secret her grandmother kept from the family. Reading her grandmother's words, and being able to identify with her Nana's own feelings of loss, sparks the beginning of Milly's climb out of the darkness and back to the land of the living.
The Annapolis Capital for Baseball Girl

Thanks to my friend Tim Thomas at The Capital, writer Sarah Hainesworth, and photographer Paul Gillespie at The Annapolis Capital for running this great feature story on Baseball Girl in Sunday's Life section. I'm so happy they were willing to get the word out about my second novel.
Thanks for the support!
Click here to read the article in The Capital.
The Severna Park Voice  | September 2015
An article about local authors and their work ran in the Severna Park Voice.
Thank you to What's Up Eastern Shore for covering "Beneath the Mimosa Tree" in its Local Lit article for the November/December 2013 issue. I appreciate the nod!

When I got the call from my hometown newspaper, The Annapolis Capital, I was jumping up and down. After months of hoping my they would cover my novel, BENEATH THE MIMOSA TREE, I got a call from the lovely Theresa (Teri) Winslow. We met in Severna Park at The Breakfast Shoppe, and four days later, the article appeared on the front page of the Lifestyle section and on the Book Worm blog.
Having the Annapolis Capital (click here to link to the original story) cover it was truly a thrill. When I decided to set my novel in my picturesque hometown, the one thing I hoped for was some press on it as it is chock full of all things Annapolis. There is a certain romanticism to the city, especially for those of us who have grown up there.
In fact, one of the most lovely compliments I've received about the book was that I depicted the city of Annapolis like a Van Gogh painting. It is one compliment I plan on holding onto for quite some time.
I love Annapolis. I always will.
* * *
P.S. The book is available via Amazon.com and BarnesandNoble.com.
Press for BENEATH THE MIMOSA TREE:
Local LIt: What's Up Magazine, Eastern Shore, Maryland
FOX 45 NEWS —http://www.foxbaltimore.com/news/features/cover-story/stories/vid_854.shtml#.UNNeB4VK1b8
The Baltimore Sun: Stephanie Verni's Dream of Being An Author Has a Happy Ending
Daily Press, Hampton Roads, Virginia
Beneath the Mimosa Tree wins Bronze for Contemporary Romance/Readers Favorite, 2012.
Reader Review in the Asbury Park Press, (New Jersey) August 23, 2012
Beneath the Mimosa Tree is a FINALIST: READERS FAVORITE/CONTEMPORARY ROMANCE, 2012  Click to see the list of winners.
Article from The Annapolis Patch, Saturday, June 30, 2012
Article from The Pasadena Voice, Wednesday, May 16, 2012
Article from The Severna Park Voice, Wednesday, May 2, 2012
REVIEWS
Baseball Girl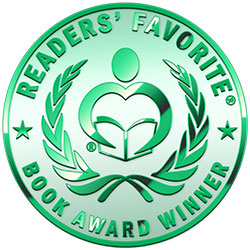 Reviewed by Jack Magnus for Readers' Favorite
Baseball Girl: A Novel is a contemporary sports fiction novel written by Stephanie L. Verni. Francesca's young world revolved around her dad and the baseball games they watched together, both in the stadium and at home. They loved the Bay City Blackbirds, and Francesca knew all the stats and even the team's scoring system. From the time, she was seven until her dad's illness and death at age 44 from leukemia, the two of them thrilled to the sounds of the bat hitting the ball and the cheers of the fans. When Francesca was a sophomore in college, a year after he died, she found a help wanted ad for a Public Relations Assistant with the Bay City Blackbirds. It seemed the perfect job for a communications major who just happened to live and breathe baseball.
Stephanie L. Verni's contemporary fiction novel, Baseball Girl, is a marvelous novel that blends the coming of age, romance and sports fiction genres. The author's long-term association with the Baltimore Orioles makes the novel feel like the real thing. Verni takes the reader into the inner workings of the front office of a baseball team, and it's a fascinating look at the hard work, dedication, and stamina needed to be part of that world. While Francesca is no longer a young adult, the interwoven tales of her childhood through to her late twenties, combined with the ongoing trauma of her loss which keeps her locked up inside and unwilling to risk emotional attachments, make this story one of the more compelling coming of age tales I've read. Baseball Girl has a strong romantic thread, but the lack of any overtly sexual or erotic themes makes this novel eminently suitable for young adult readers as well as the target adult audience. Verni's strong and competent Francesca is the perfect role model for young women, especially if they just happen to love sports. Baseball Girl is an awesome read, and it's most highly recommended.
Book Review
Beneath the Mimosa Tree
Reviewed by Alice D. for Readers Favorite (Click on the link to go to the original review at Readers Favorite).
Annabelle Marco and Michael Contelli have been next door neighbors in Annapolis, Maryland, since they both were five years old. In their senior year of high school under the mimosa tree in Michael's back yard, they realized their attraction to each other. By the end of their college years, Annabelle and Michael are ready to marry. And, oh, aren't their parents excited about this! However, Annabelle deserts Michael on the eve of their Caribbean wedding as she feels the pushiness of her parents and Michael's. Both sets of parents obviously are furious with Annabelle, and Michael goes off to London alone and stays there for ten years, marrying the wrong girl for a short and dismal time. Now he is coming back to Annapolis and Annabelle has just ended a disastrous affair with an alcoholic. Will Annabelle be able to apologize to Michael for what she did ten years before and will he accept her apology and be able to love her as he once did?
"Beneath the Mimosa Tree" is a lovely, well-written and well-edited story of childhood sweethearts. Annabelle and Michael, their parents, Annabelle's grandmother Vivi and all their supportive friends in the United States and London are totally believable. The special charm of this story is that Annabelle and Michael have much to overcome and take their time doing so. They don't just make up and jump right into bed together. The story's true-to-life plot flows smoothly to the book's conclusion and "Beneath the Mimosa Tree" is a story to read and cherish.
Other reviews:
What a beautiful, captivating story! I was drawn in from the first sentence, and couldn't put this book down! I felt as if I was right there with the characters. It takes a special author to be able to do that to their audience, and I believe that Stephanie Verni is much more than a special author. I laughed, I cried, I felt connected to the book in every way. I can't say enough positive things about "Beneath the Mimosa Tree." This is a book that you will cherish and pass along to everyone you know!
–Christine
I thoroughly enjoyed this book. While traveling through the lives of Annabelle and Michael, Verni takes you on a journey through beautiful Annapolis, MD with stops in New York and London. Verni's characters immediately come to life on the pages and I found myself not wanting it to end. I believe everyone will identify with this touching story of family, friends, love, loss….and life lessons learned as we grow up.
–Stacey Janes
Just finished your novel and loved it! You are such a talented writer. I loved the character development. I want to know more about Annabelle and Michael. 🙂 Congratulations!
–Linda Lynch
If you are looking for a good read for Spring Break, I highly recommend "Beneath the Mimosa Tree" by Stephanie Verni. I bought it for my Nook yesterday afternoon, and couldn't put it down! Check out her blog too… stephsscribe.com.
–Julie Heleba
I loved the book—everything about it. I even had a tear or two at the end. It gives many hope that time heals all wounds. Congratulations to you. Need a sequel!!!
–Kimberly Keith
Stephanie Verni has created a wonderful story of love, life decisions, friendship, and forgiveness with her beautifully written book "Beneath the Mimosa Tree." This is a story we can all relate to in some way, and I feel Stephanie did a tremendous job of creating two characters that were real and vulnerable. I also loved the bonds of friendship with the supporting characters and how they each supported their friend through life no matter what. I was captivated from page one!
–Tammy Rossbach
Simply wonderful. You can tell the author has put her heart into the novel. Well written and the style flows well. A read for a sunny day on a lounger.
–Mrs. N. Ormerod
I found this novel captivating from beginning to end. Stephanie Verni creatively portrays a beautiful story of two young people's love and its evolution in "Beneath the Mimosa Tree." The story is written through the eyes of the two main characters, Michael and Annabelle. Verni imaginatively flips from one character to the other, leaving the reader always wanting more. She also paints the backdrop, predominantly Annapolis, Maryland, but also London and New York, vividly. I almost felt as if I was with the characters as the story unfolded. All in all, it was a great feel good book, perfect read for a vacation.
–Darlene Norton
Just wanted to let you know that I broke my rule and read your book over the weekend, even though I am half way through another book. I was just too tempted by your pretty cover I guess. I enjoyed the story very much! What a sweet story. I loved Michael and Annabelle and their quest for forgiveness and a happy future! Enjoy your success and then get busy on the second novel.
–Mary Best
Just finished "Beneath the Mimosa Tree" and loved it! Thank you so much for writing the book! Could you, please, get started on another "best seller!"
–Maureen Spearman
Save
Save
Save